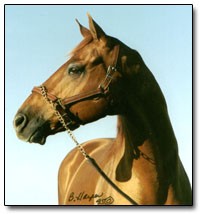 FIR CLIFF FARMS SPORTHORSES
Fir Cliff Farms provides outstanding stallion services, sporthorses, prospects, foals, and training. We have sale horses from green to grand prix level.
We stand 2 very unique stallions. Gatsby, an approved breeding son, and carbon copy of his famous father, the legendary Elite Hanoverian "Gonzo I", and Montelino, imported from Germany, a sabino palomino German Warmblood Stallion.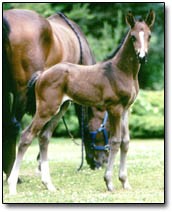 We provide live cover, cooled shipped semen, and give a live foal guarantee with every breeding.
Fir Cliff Farms
Salem, Oregon, 97302
tel: 503-566-8593
fax: 503-566-8593

Website Last Updated on Jan. 19th 2003